Children's Book Club
How it works...
Book Club members vote each month to choose the book and copies are available at the front desk for checkout.
You decide...
If it's a book you would like to read. Sign up at the front desk, check out the book and bring it home with you and read it!
Have your parent...
Write a dismissal note to school. Miss Stacey will meet you in the front lobby of HES after school and walk you to the library.
Let's chat!
Book club is a fun afternoon when we discuss the book, do an activity related to the story and have some snacks.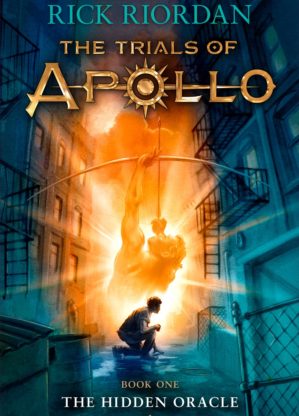 THE HIDDEN ORACLE
By Rick Riordan
Wednesday, April 26
2:45- 4 pm
How do you punish an immortal? By making him human. After angering his father Zeus, the god Apollo is cast down from Olympus. Weak and disoriented, he lands in New York City as a regular teenage boy. Now, without his godly powers, the four-thousand-year-old deity must learn to survive in the modern world until he can somehow find a way to regain Zeus's favor. But Apollo has many enemies—gods, monsters, and mortals who would love to see the former Olympian permanently destroyed. Apollo needs help, and he can think of only one place to go . . . an enclave of modern demigods known as Camp Half-Bloodle.
NEW
CHILDREN'S
FICTION
Click for details and summaries.