Adult Book Clubs

Three Book Clubs - Something for every taste. 
Join one or join them all!
Evening Book Club
A Walk in the Woods
By Bill Bryson
Tuesday, April 25
 6:30 pm
The Appalachian Trail stretches from Georgia to Maine and covers some of the most breathtaking terrain in America–majestic mountains, silent forests, sparking lakes. If you're going to take a hike, it's probably the place to go. And Bill Bryson is surely the most entertaining guide you'll find. He introduces us to the history and ecology of the trail and to some of the other hardy (or just foolhardy) folks he meets along the way–and a couple of bears. Already a classic, A Walk in the Woods will make you long for the great outdoors (or at least a comfortable chair to sit and read in).
Visit our blog! 
Afternoon Book Club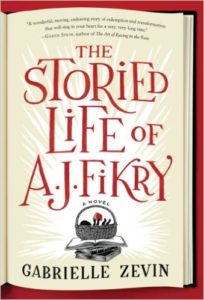 The Storied Life of A.J. Fikry
by Gabrielle Zevin
Tuesday,  May
1pm
A. J. Fikry's life is not at all what he expected it to be. He lives alone, his bookstore is experiencing the worst sales in its history, and now his prized possession, a rare collection of Poe poems, has been stolen. But when a mysterious package appears at the bookstore, its unexpected arrival gives Fikry the chance to make his life over--and see everything anew.   
"This novel has humor, romance, a touch of suspense, but most of all love--love of books and bookish people and, really, all of humanity in its imperfect glory." —Eowyn Ivey, author of The Snow Child
"Marvelously optimistic about the future of books and bookstores and the people who love both." —The Washington Post
"You won't want it to end." —Family Circle
"A natural for book groups." —Richmond Times-Dispatch
"A reader's paradise of the first order." —The Buffalo News
"A fun, page-turning delight." —Minneapolis Star Tribune
"Captures the joy of connecting people and books . . . Irresistible." —Booklist
Visit our blog! 
Mystery Book Club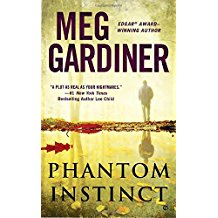 Phantom Instinct
by Meg Gardiner
Wednesday, April 12
2pm
When shots ring out in a crowded L.A. club, bartender Harper Flynn watches helplessly as her boyfriend, Drew, is gunned down in the cross fire. Then somebody throws a Molotov cocktail, and the club is quickly engulfed in flames. L.A. Sheriff Deputy Aiden Garrison sees a gunman in a hoodie and gas mask taking aim at Harper, but before he can help her a wall collapses, bringing the building down and badly injuring him.
A year later, Harper is trying to rebuild her life. She has quit her job and gone back to college. Meanwhile, the investigation into the shoot-out has been closed. The two gunmen were killed when the building collapsed.
Certain that a third gunman escaped and is targeting the survivors, Harper enlists the help of Aiden Garrison, the only person willing to listen. But the traumatic brain injury he suffered has cut his career short and left him with Fregoli syndrome, a rare type of face blindness that causes the delusion that random people are actually a single person changing disguises. 
As Harper and Aiden delve into the case, Harper realizes that her presence during the attack was no coincidence--and that her only ally is unstable, mistrustful of her, and seeing the same enemy everywhere he looks.