Adult Book Clubs

Three Book Clubs - Something for every taste. 
Join one or join them all!
Evening Book Club
Heft
By Liz Moore
Tuesday, May 23
 6:30 pm
Former academic Arthur Opp weighs 550 pounds and hasn't left his rambling Brooklyn home in a decade. Twenty miles away, in Yonkers, seventeen-year-old Kel Keller navigates life as the poor kid in a rich school and pins his hopes on what seems like a promising baseball career―if he can untangle himself from his family drama. The link between this unlikely pair is Kel's mother, Charlene, a former student of Arthur's. After nearly two decades of silence, it is Charlene's unexpected phone call to Arthur―a plea for help―that jostles them into action. Through Arthur and Kel's own quirky and lovable voices, Heft tells the winning story of two improbable heroes whose sudden connection transforms both their lives. Like Elizabeth McCracken's The Giant's House, Heft is a novel about love and family found in the most unexpected places.
Afternoon Book Club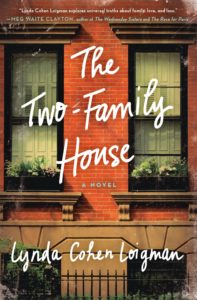 The Two-Family House
by Lynda Cohen Loigman
Tuesday,  June 13
1pm
Brooklyn, 1947: In the midst of a blizzard, in a two-family brownstone, two babies are born, minutes apart.
The mothers are sisters by marriage: dutiful, quiet Rose, who wants nothing more than to please her difficult husband; and warm, generous Helen, the exhausted mother of four rambunctious boys who seem to need her less and less each day. Raising their families side by side, supporting one another, Rose and Helen share an impenetrable bond forged before and during that dramatic winter night.
When the storm passes, life seems to return to normal; but as the years progress, small cracks start to appear and the once deep friendship between the two women begins to unravel. No one knows why, and no one can stop it. One misguided choice; one moment of tragedy. Heartbreak wars with happiness and almost, but not quite, wins.
Visit our blog! 
Mystery Book Club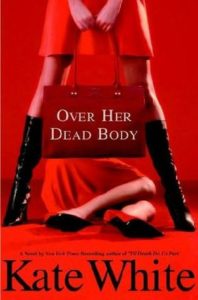 Over Her Dead Body
by Kate White
Wednesday, May 17
2pm
Talk about rapid turnover!

In a matter of days Bailey Weggins has been axed from one New York magazine and hired by another.

Her new job at Buzz, a weekly filled with sizzling gossip, has Bailey covering celebrity crime.

Bailey doesn't have to look far for her first big story when she finds her boss, Mona Hodges, gasping her last breath after being bludgeoned with a blunt object. A raging tyrant, Mona made Buzz a top magazine but racked up an impressive list of enemies. Now it's up to Bailey to get the scoop on whodunit--even though one of her closest friends is at the top of the suspects list.