Adult Book Clubs

Three Book Clubs - Something for every taste. 
Join one or join them all!
Evening Book Club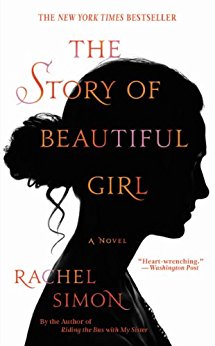 The Story of Beautiful Girl
By Rachel Simon
Tuesday, August 22
 6:30 pm
It is 1968. Lynnie, a young white woman with a developmental disability, and Homan, an African American deaf man, are locked away in an institution, the School for the Incurable and Feebleminded, and have been left to languish, forgotten. Deeply in love, they escape, and find refuge in the farmhouse of Martha, a retired schoolteacher and widow. But the couple is not alone-Lynnie has just given birth to a baby girl. When the authorities catch up to them that same night, Homan escapes into the darkness, and Lynnie is caught. But before she is forced back into the institution, she whispers two words to Martha: "Hide her." And so begins the 40-year epic journey of Lynnie, Homan, Martha, and baby Julia-lives divided by seemingly insurmountable obstacles, yet drawn together by a secret pact and extraordinary love.
Afternoon Book Club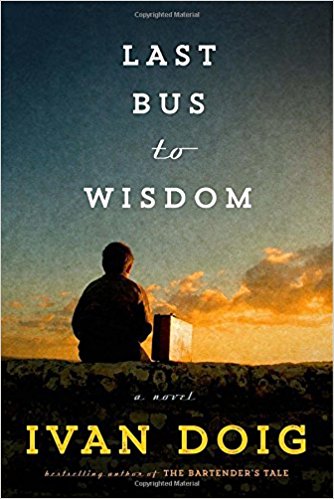 Last Bus to Wisdom
by Ivan Doig
Tuesday,  August 8
1pm
Named a Best Book of the Year by the Seattle Times and Kirkus Review
The final novel from a great American storyteller.
Donal Cameron is being raised by his grandmother, the cook at the legendary Double W ranch in Ivan Doig's beloved Two Medicine Country of the Montana Rockies, a landscape that gives full rein to an eleven-year-old's imagination. But when Gram has to have surgery for "female trouble" in the summer of 1951, all she can think to do is to ship Donal off to her sister in faraway Manitowoc, Wisconsin. There Donal is in for a rude surprise: Aunt Kate–bossy, opinionated, argumentative, and tyrannical—is nothing like her sister. She henpecks her good-natured husband, Herman the German, and Donal can't seem to get on her good side either. After one contretemps too many, Kate  packs him back to the authorities in Montana on the next Greyhound. But as it turns out, Donal isn't traveling solo: Herman the German has decided to fly the coop with him. In the immortal American tradition, the pair light out for the territory together, meeting a classic Doigian ensemble of characters and having rollicking misadventures along the way.
Charming, wise, and slyly funny, Last Bus to Wisdom is a last sweet gift from a writer whose books have bestowed untold pleasure on countless readers.