We need some FRIENDS !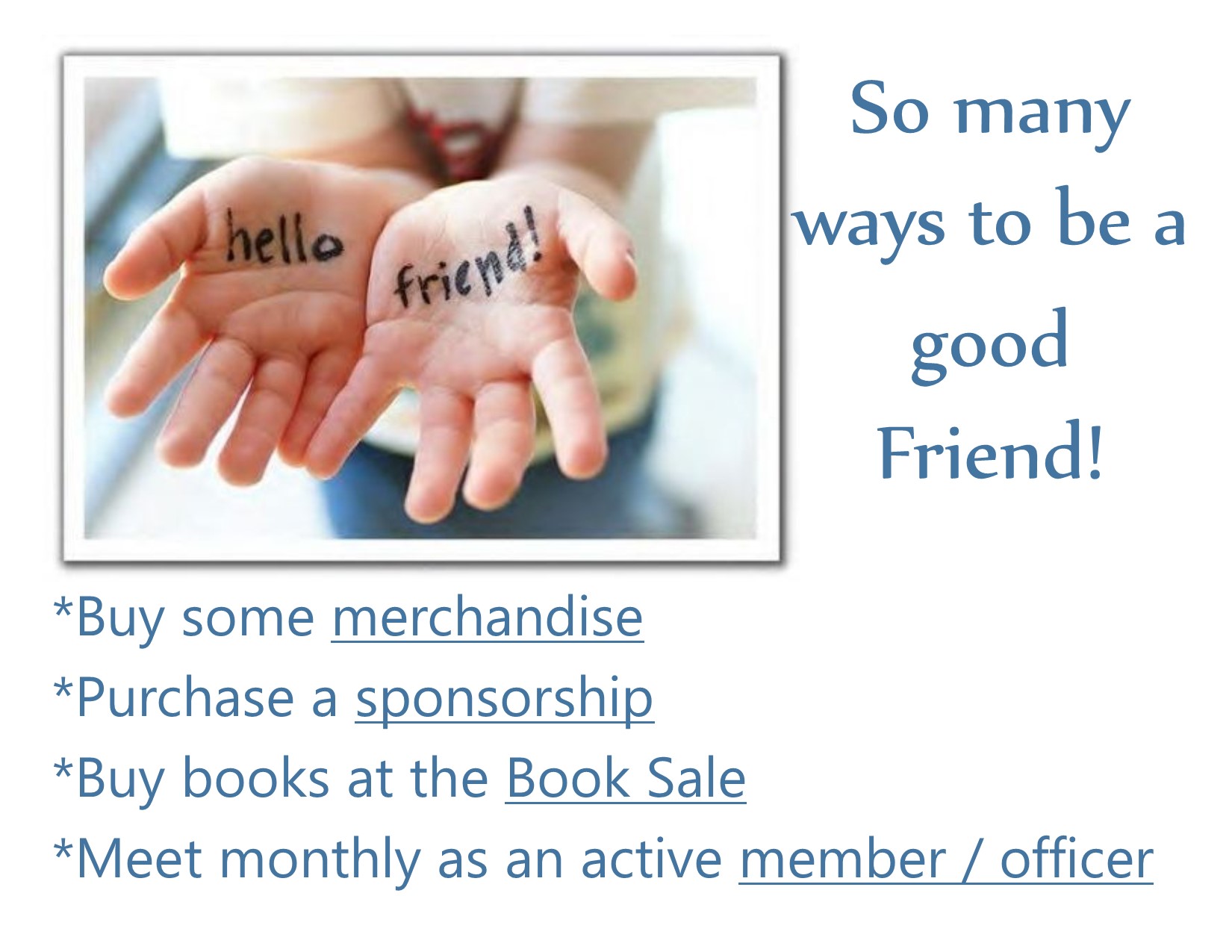 The Friends are always looking for new members to attend meetings and help decide on fundraising events how to spend funds.  Meetings are held once a month and all Friends members can vote.
Volunteer Positions: 
Chair – Prepares agenda and runs monthly meetings
Treasurer – Keeps accounts, writes checks, files IRS paperwork
Recording Secretary – Records meeting minutes
Corresponding Secretary – Maintains membership records, prepares newsletter
Director/Member at Large – Attend meetings to help make quorum.