Halifax Reads 'A Walk in the Woods'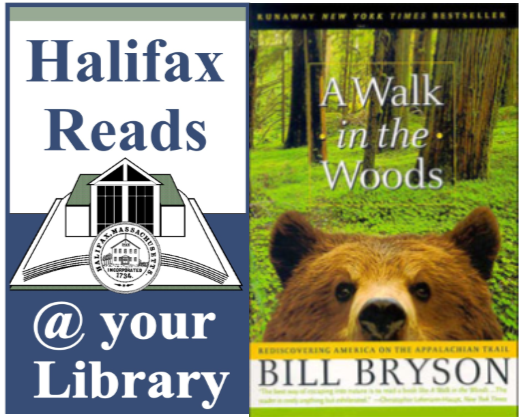 On April 1st we will launch our 3rd Community Read.  Keep on the lookout for programs relating to our Community Read choice, A Walk in the Woods by Bill Bryson.  Get your copy at the Library, like our Facebook Page.
A Community Read brings people together through a shared reading experience and programming participation.
On April 1st, multiple copies of A Walk in the Woods will be available for checkout, including audiobooks and large print editions. Come by and get your copy.
The rest of your community is reading along with you. Fun!
Come to one or all of the programs. No need to register, no commitment.  Just come when you like to what you like.