Halifax Digital Archives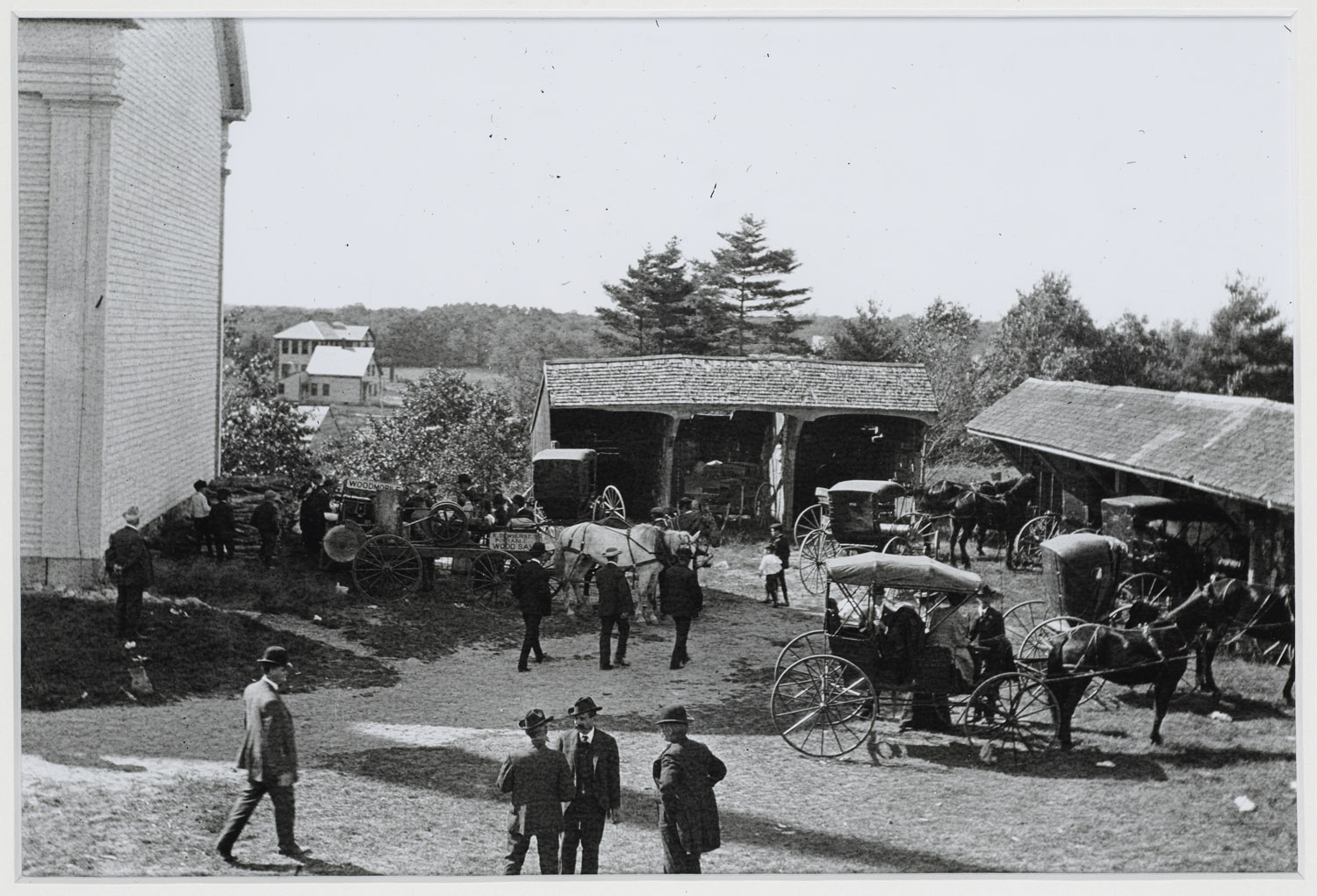 Browse through the hundreds of digitized postcards, church records and photographs of Halifax history.  Courtesy of the Sails Digital History Collection.   Specific collection links found  here.
Depicted in this photo:  Old Home Day "Woodmobile and Portable Woodsaw" demonstrations behind the Congregational Church. Carriages and Carriage sheds as well as the fashions in 1900 can be seen. The "Hayward" house and Central School are in the background.