Category Archives:
News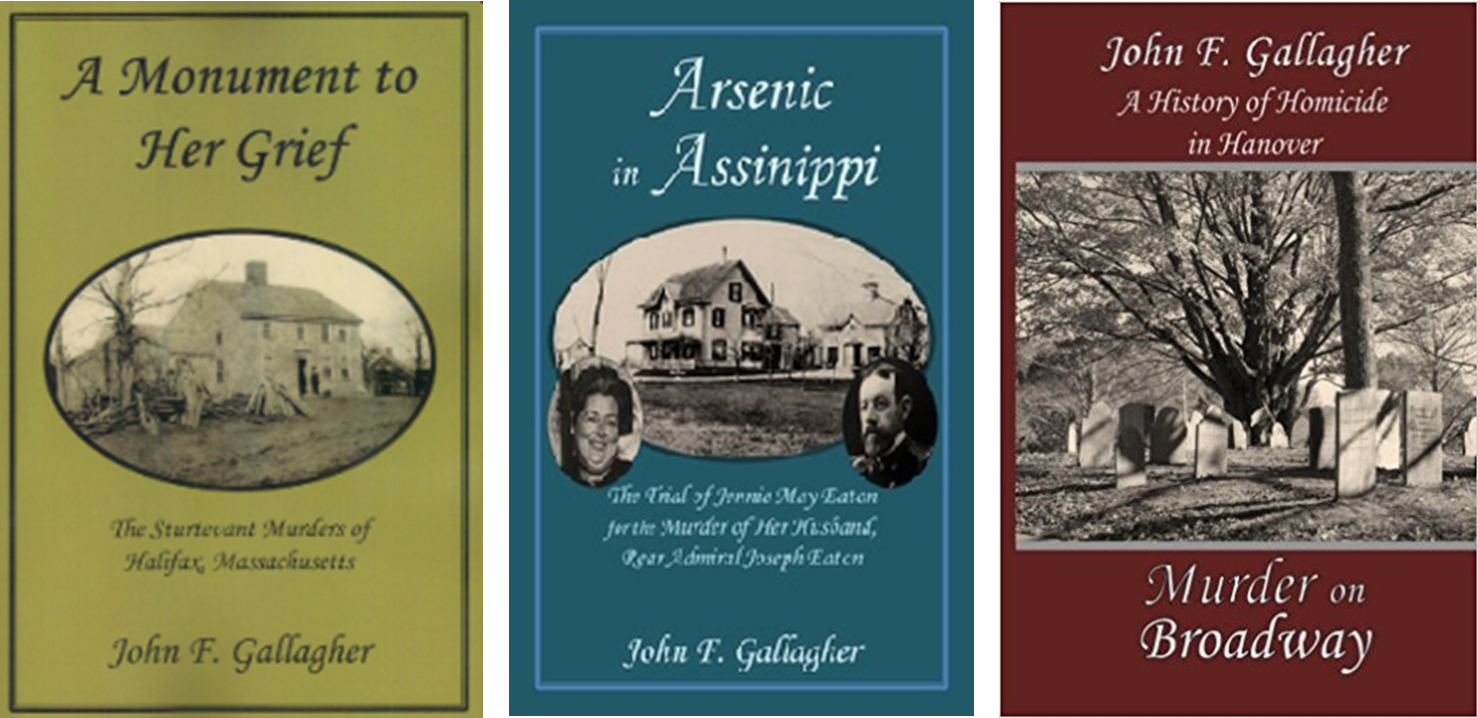 John F. Gallagher served over thirty years on the Boston Police Department and retired at the rank of superintendent. As a command staff member, he was the department's chief of detectives.
His interest in history and genealogy and his background in criminal investigation motivated him to write about these century-old murders on the South Shore. John and his wife, Jeanne, live in Hanover, Massachusetts.
Come hear him speak about these books.