What's Happening?
Lots!  Our desk calendar is now available online!   Keep informed of library community events.  Click to view.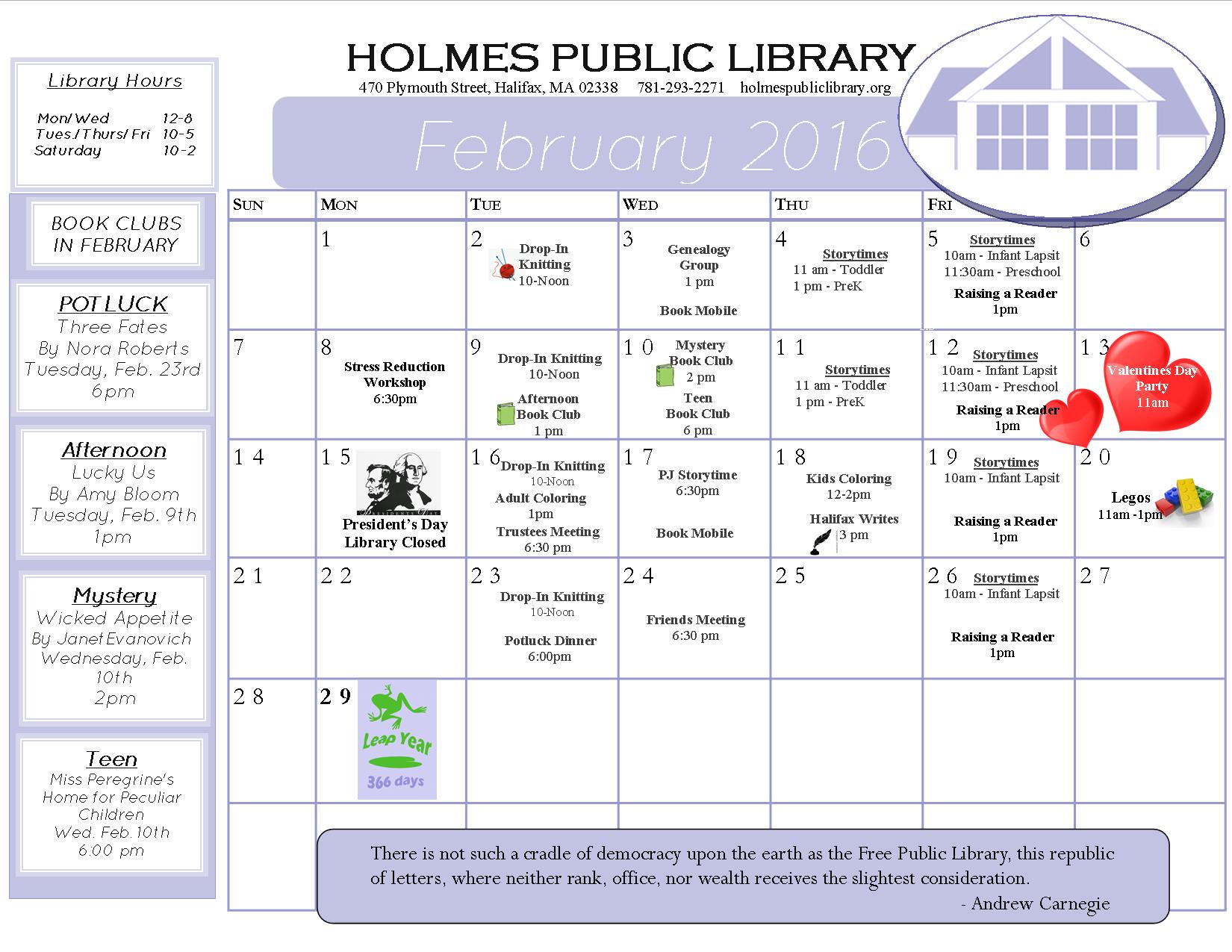 Library Newsletter Online
Our library newsletter features stories about library events, tips for finding books, and more. The monthly newsletter is available at the library and for download here ! If you don't already receive the monthly newsletter by email, you may subscribe to it and to other book- and movie-related newsletters through our new BookLetters service.
 Library Board of Trustees
The next regularly scheduled meeting of the Board of Trustees will be held Tuesday, Feb. 16th at 6:30 p.m.  Trustee meetings are always open to the public.   Agendas, minutes, and more are posted on the Town of Halifax Website.