What's Happening?
Lots!  Our desk calendar is now available online!   Keep informed of library community events.  Click to view.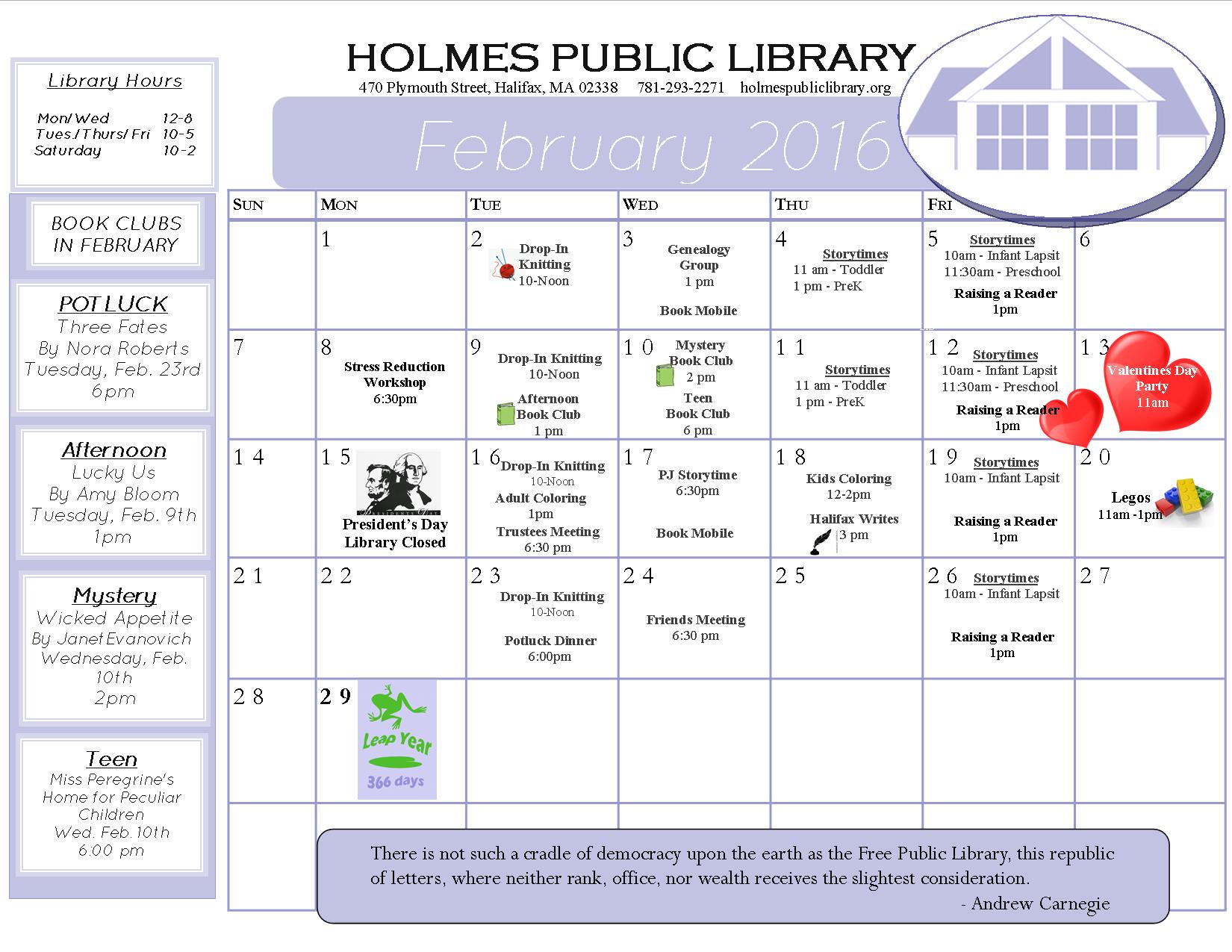 Library Newsletter Online
Our library newsletter features stories about library events, tips for finding books, and more. The monthly newsletter is available at the library and for download here ! If you don't already receive the monthly newsletter by email, you may subscribe to it and to other book- and movie-related newsletters through our new BookLetters service.
In the Display Case this month
The Drop-In Knitting Group and members of the Holmes Public Library Fiber Arts Group are sharing some of their recent works in front of the library.  The glass display case showcases stunning handmade sweaters, hats, booties, socks and afghans.  Do you work with yarn?  Join the knitters on Tuesdays from 10-12  in person, or join the group Facebook page.